Different types of Hijab Fabrics
Published on December 06, 2022
Hijab is the crown of Muslim women, though it is deemed as ordinary headscarf, the importance of Hijab is much more. Likewise, the fabric of Hijab plays an important role. Fabric is important when it comes to headscarves because the same shade will look different every time as it comes in a dissimilar texture.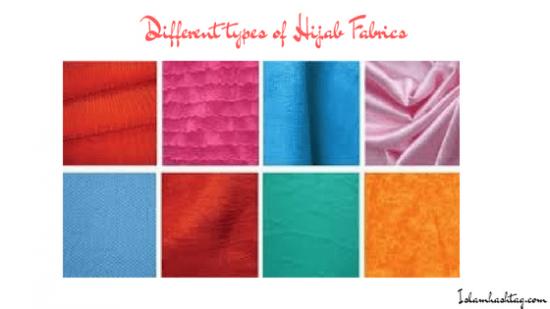 In this article, we bring you a list of fabrics which you will find in any hijab shop.
Jersey Hijab Fabric
Jersey Hija
b is the most comfortable Hijab fabric. A lightweight, stretchable fabric, it doesn't call for pins and stays in shape at all times. It offers a good level of comfort that leaves us wanting for more. Suitable for all season, it works well in warmer climates as it wicks away sweat easily while protecting us in winter.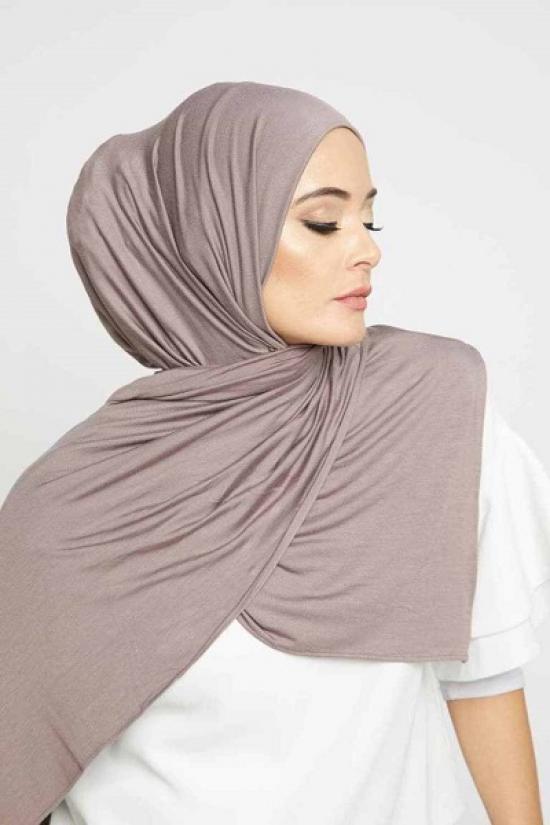 Satin Hijab Fabric
Having a girl's night out? Try this pink satin scarf that gives a feathery touch. A luxurious fabric, satin catches and reflects light from various angles. So, stay away from cheap-looking satin fabrics. Regardless that you choose printed or plain designs, you can never go wrong with satin square scarves or shawls. If you are new to using satin hijabs, make sure to buy dark colors and then slowly move towards lighter tones once you gain confidence.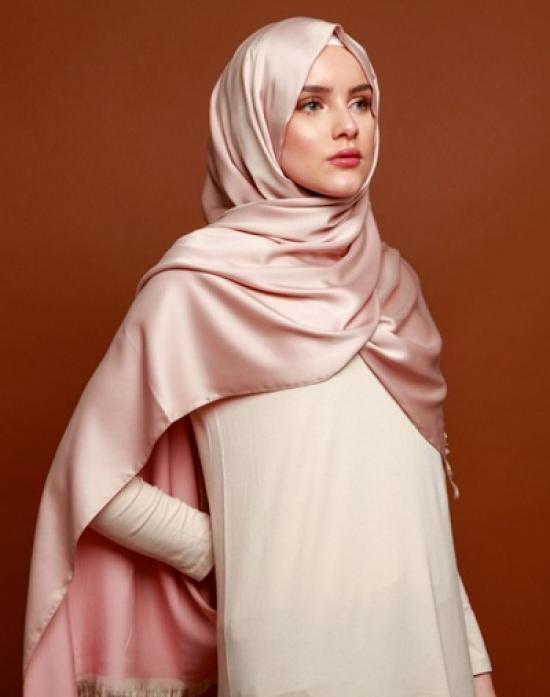 Crepe Hijab Fabric
Everyday fabrics, they are adaptable to all seasons making it a definite hit. A lightweight fabric, they are quite soft and easy to wear.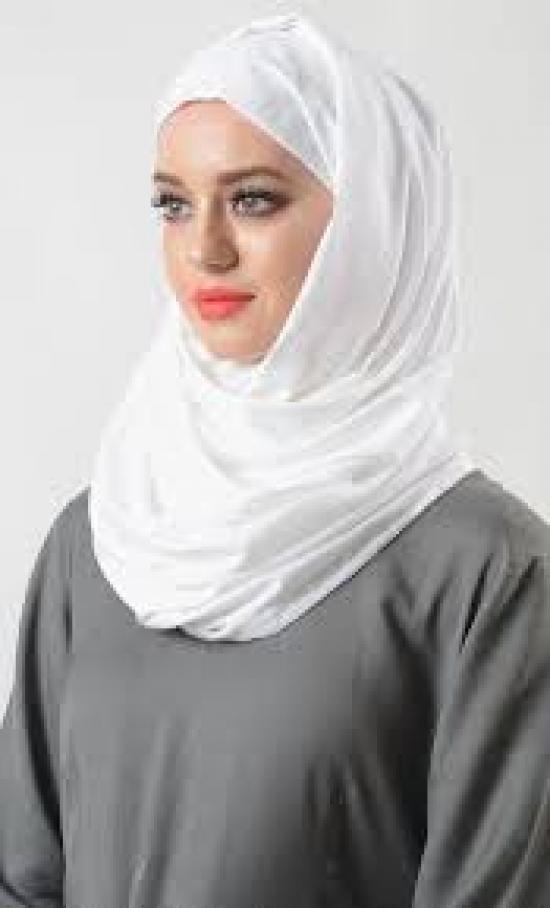 Active Wear - Workout Hijab
For amateur or professional sportswomen, these sports ladies hijab scarves are a fantastic breakthrough. Made using ultra-light cool technology fabric, it comes with high quality and is made using breathable material. It is absolutely comfortable which also makes it great for women who regularly workout in the gym.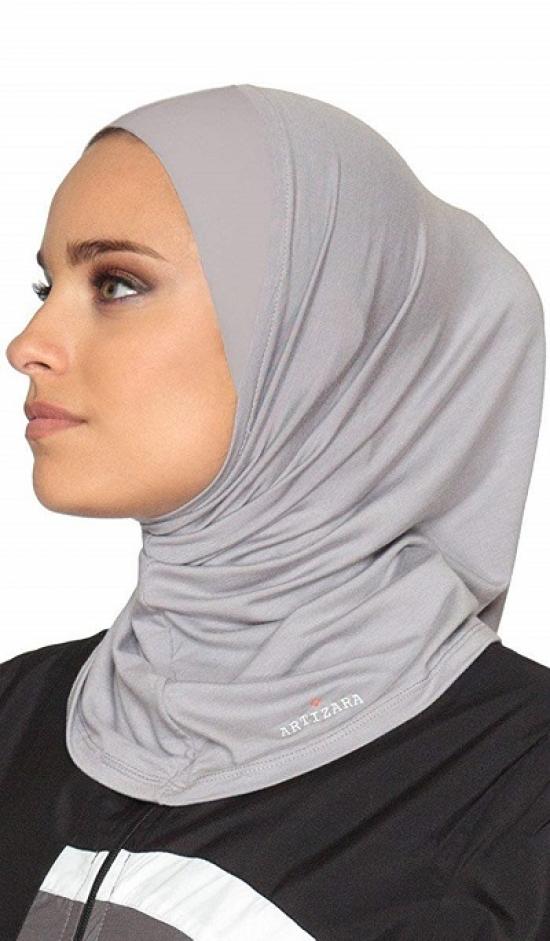 Crinkled Cotton Mesh Fabric
Suitable for any informal wear, these sparkling cotton hijab looks not only classy but adds an aesthetic appeal to your overall style.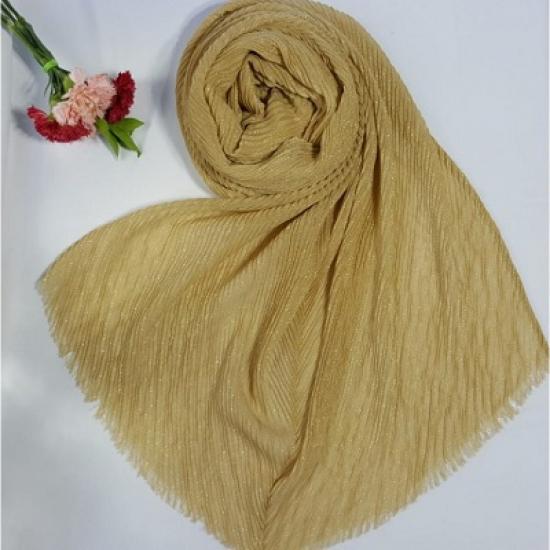 Linen Hijab
Linen is a stiff fabric that does not cling to your skin. A breathable fabric, it cools your skin, especially the neck area. The weave and the linen fiber enhance the airflow and absorb any moisture thus allowing better airflow throughout your body. The best part of Linen scarves is they quickly dry out and become cool again.
An excellent cooling system, it absorbs lots of sweat without feeling you like a puddle of water.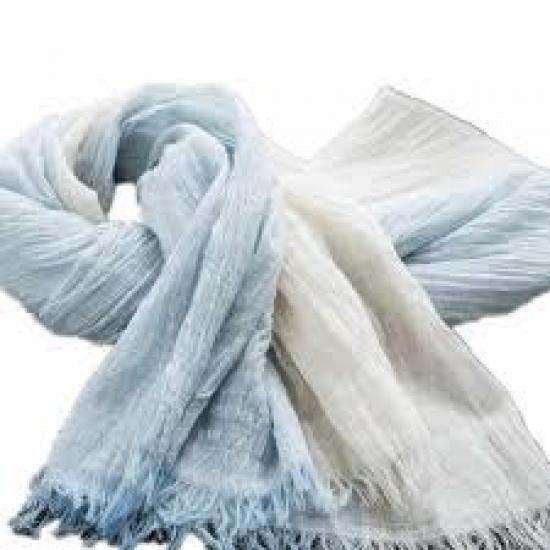 Pashmina Hijab
The fabric of Kashmir, Pashmina Hijab has its own elegance. Whether you are wearing it for party, formal or casual wear, this is an excellent fabric that will make you look amazing at any occasion. They tend to get hot in summer hence it is best recommended for other seasons. However, if for a short hijab session, they can certainly uplift your whole look.
Polyester
A synthetic fabric, polyester is sturdy and is used for many items including clothing and home furnishings. The ethereal design and the quality only make one gawk at the polyester hijab scarves with absolute awe. While it may not be suitable in summer (due to weak sweat absorption), they add color to your look in Spring and Winter.
Viscose Hijab
Have you ever seen maxi hijabs? That's what viscose feels like. A lightweight material, it is perfect for voluminous styles that don't make you feel stuffed around your head. Available at an affordable price as compared to other fabric types, viscose hijabs are available in the market in various shades that can be purchased at a cheap price. As it is lightweight, it makes a perfect wear for any season - warmer days or cooler nights.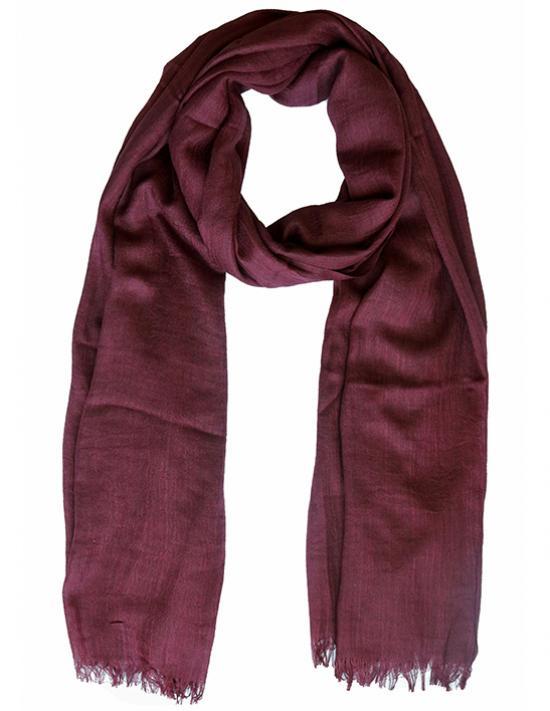 Chiffon Hijab
A comfortable product, Chiffon folds easily and can be wrapped up without hassles. A gorgeous fabric, it is available in both solid and combination colors. As chiffon hijab is a lightweight product, you need to wear an under cap to keep it in place.
A fantastic fabric, if you love draping different types of Hijab fabrics, you will love Chiffon. It drapes well to deliver a graceful flair both in the front and back. Because of sheer and flowing nature, as mentioned above, wear an under cap is a crucial part to secure it in place.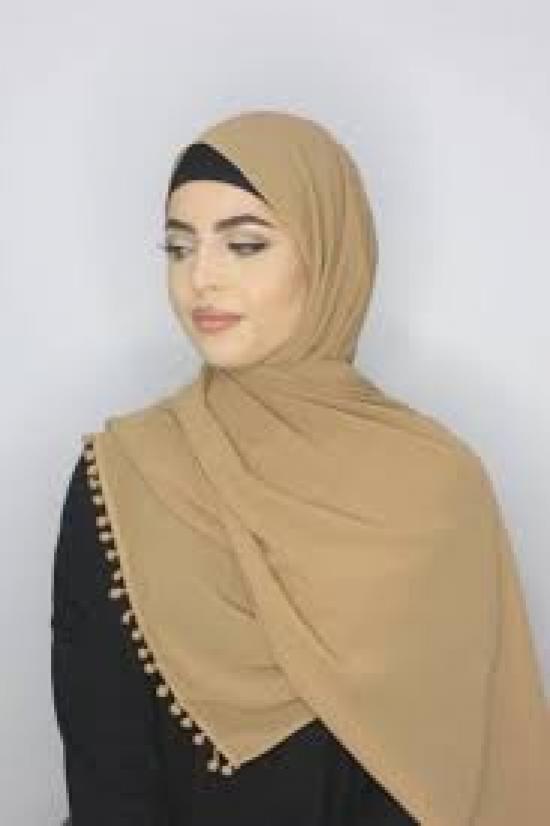 Shimmer Hijab
Looking for the perfect Hijab for a special occasion? Then, this Shimmer Hijab makes an excellent choice. Combine it with Gown and Party wear to look trendy. You can also pair it with your favorite Maxi Dress. The best way to feel comfortable and look hip, this is a Soft fabric that works for all seasons.
Knit Scarf or Hijab
Stating the obvious, Knit Hijabs are an excellent choice for winter. By combining technology, knits now come with elastane that makes the fabric stretchable as per usage. For those living in a region that has four seasons, these thin knit scarves can be used during winter.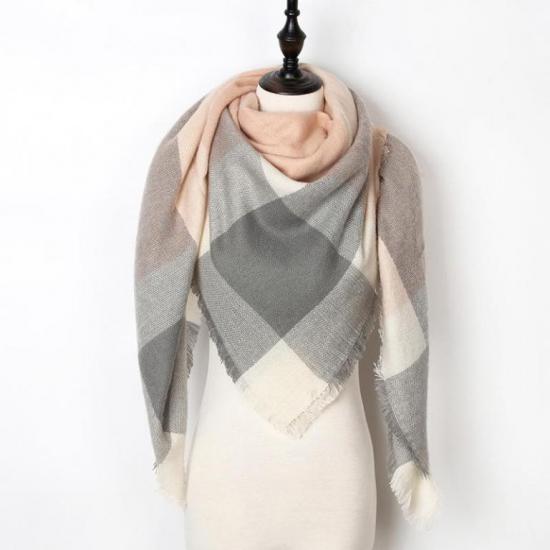 Mulberry Silk Hijab
"STORY OF SHANGHAI" is one of the famous brands of Mulberry Silk Scarf in China. We all know that Chinese silk is world-famous. It is embedded with beautiful designs that feature exciting highlights while keeping in trend with the current fashion. This small square silk scarf can be worn for daily life, party, wedding, travelling, ceremonies and or a cool evening date that heightens your personality.
A super-soft fabric, this cozy silk scarf is perfect for a chilly outdoor night with friends or your spouse. You can use it as a shawl, head wrap, hijab, stole or light scarves for women.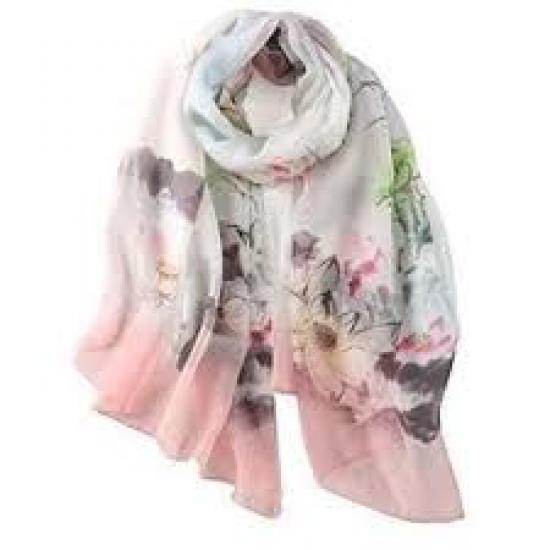 2 Piece Hijab Lace Cap with Chiffon Scarf
Notice the intricate lace and embedded pearls on this Large Stretchy Lace Cap. This lace cap can be worn over the Chiffon Scarf that beautifully highlights your face.
This 2-piece set comes with a large 45"x 45" (114.3 cm square) chiffon scarf that covers the head and neck. The second piece is a large lace cap that should be worn over the chiffon scarf.
The Hijab Cap is made of a 2-way stretchable polyester/spandex lace fabric embroidered with more than 40 white 5mm round pearl beads on the front and sides of the cap. You will also find up to 1.75"(4.45 cm) botanical lace tips that extend over the edge to frame the face beautifully.
The is a one size fits all cap because of its 7"(17.78 cm) wide elastic band. The cap forms ruffles in the back that expands up to 12"(30.48 cm) wide. Made using quality craftsmanship for durability, this cap comes with lace trim that was sewn with pearl beads that are secured with metal