Top 9 Indian Hijab Collection for Women
Published on December 21, 2022
Indian culture is full of traditions and different cultures that are known for its simplicity and modesty. Though Indian Islamic society is abit conservative many Muslim women have successfully blended modern fashion while keeping the core modesty intact. In this article, we give you the top 9 Indian hijab collection for women that can be combined with Indian attires like saris/salwar kurta.
Casual Hijab Fashion
This solid colour headgear can be easily combined with designer printed salwar kameez/churidar. Style it with Indian hijab style dupatta that looks wonderful for any casual get-together, parties or hangout with friends. You can also experiment with various colour combinations of hijab and your attire to stand out from the crowd.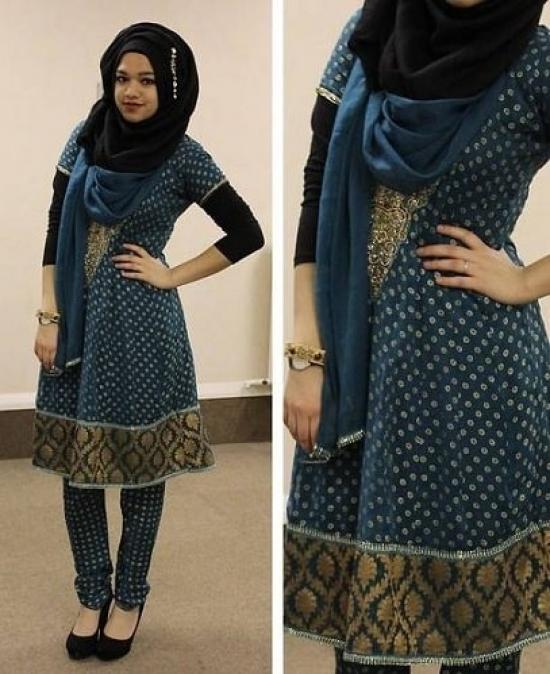 Modern/Party Style Hijab
Sari is dignified attire and can be worn differently- Bengali/Orrisa or Maharashtrian way. Choosing a hijab to match with a sari becomes a statement signature, giving her a delicate look. Matching the hijab with Indian attires such as saree-blouse while using brooch, ruffles, pearls or other accessories enhances your personality.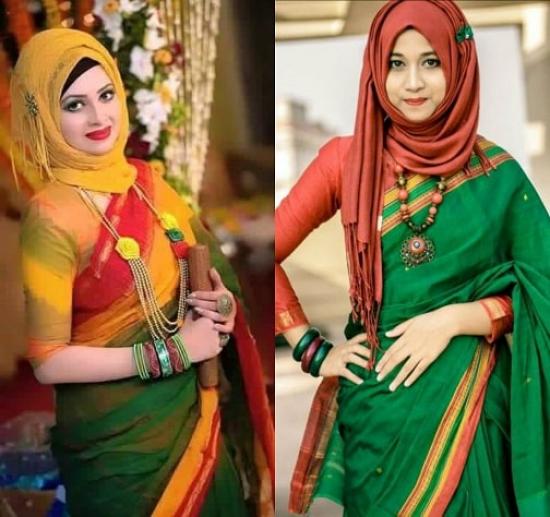 Hijab Style for Office
Smart professional women do not feel restrained with the conservative Islamic outfit. They own the Hijab and pair them with different wear such as jeans, palazzos, salwar etc.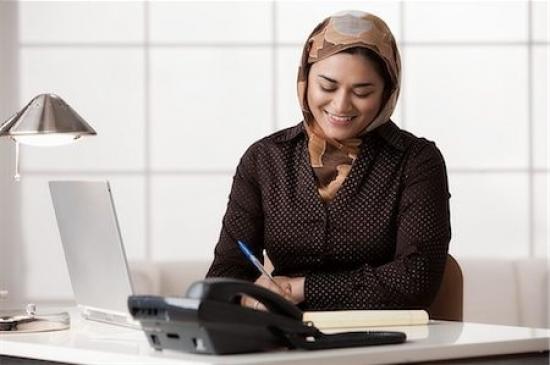 Hijab for school girls
Encourage the feeling of unity and oneness in your child by incorporating Indian hijab for school girls. Hijabs are a simple scarf that is worn over your head. Pin it up on the sides, under the chin and flip it around the shoulders. Now spread both the ends to cover the chest.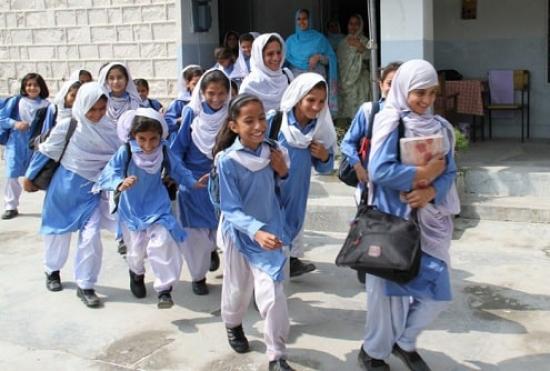 Hijab Style for kids
Hijab fashion is becoming popular with kids as well. There are many attractive hijab patterns for kids available that make them look cute, adorable and equally Islamic. Many little girls follow their parents and elders in dressing codes. Kids Hijab style incorporates a wide variety of black/white, embroidered, polka dots, colored and printed Indian hijab styles that enhance their innocence.
Hijab Style for Teens
Being a teenager means being vibrant, enthusiastic, full of life and Indian Muslim teens are no exception to this. These contemporary Indian hijabs are readily available in the market to match their mood and personality. Infused in different fabrics such as chiffon, silk, cool printed viscose, these hijabs are a perfect match for daily wear as they look elegant and feminine. A versatile product, you can easily match them with dresses and tops.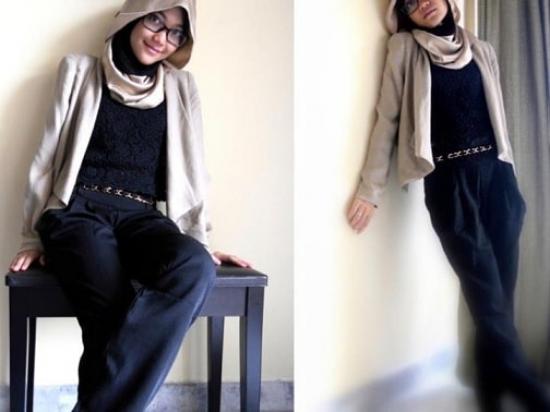 Dupatta Hijab Style
Donning a dupatta in Hijab style for your salwar kameez is as easy as it gets. This matching, free-flowing dupatta is an excellent Indian style hijab. Simply tuck one end of your dupatta around your head and let the other end flow behind you.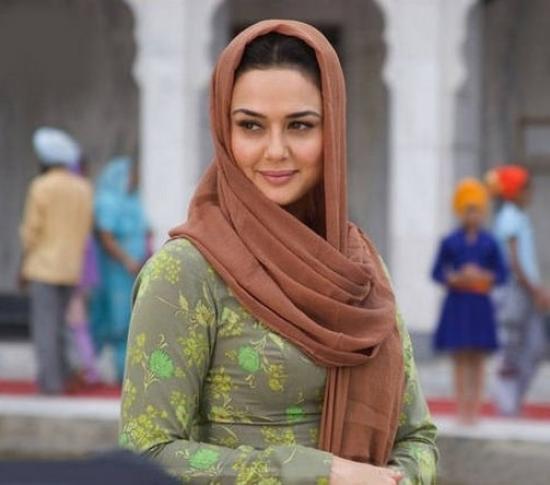 Wedding Hijabs
An integral part of every Indian woman's wardrobe, saree is an excellent choice for many formal occasions such as weddings. Match them with the perfect accessories. These Indian wedding hijab styles have become an iconic fashion statement. In fact, heavily embellished silk sarees with contrasting solid colored hijabs and maang tikka adds an ethnic look to any woman.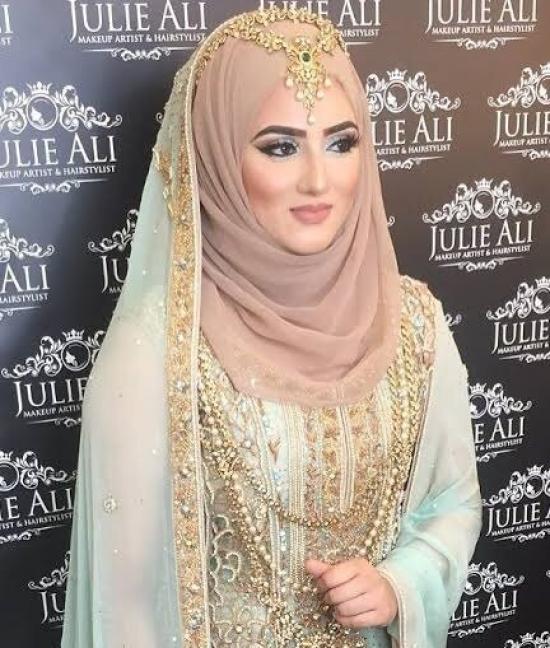 Traditional Style Hijab
Though with time things have evolved, many women in rural areas still follow the conventional way of wearing a hijab. The chador style Hijab is a full-length outer garment that covers the head and the body and flows till the feet. It is held together by hands as there are no slits for hands and is balanced on shoulders.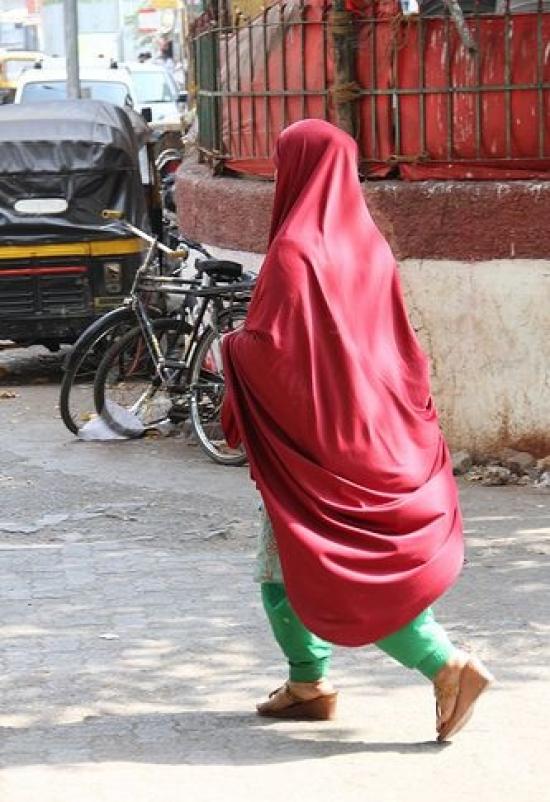 Our Indian Islamic society proves that modest clothing can be blend with western style to look chic and smart. This interest in Indian Hijab fashion has increased the interest of many fashion designers to experiment witha variety of fabrics and accessories to create innovative and practical designs.