Top 10 Abaya Brands-cum-Designers for 2023
Published on December 21, 2022
These trending Abayas of Hijab are not just extended to Muslims but non-Muslim countries as well. This has led to many Western fashion brands introduce Islamic fashion. These top 10 Abaya brands are a fantastic choice for those who are looking forward to making this year a much stylish and trending one.
Here are the top 10 Abaya Brands-cum-Designers for 2023.
Mushkiya
Headquartered in Delhi, Mushkiya is one of the top Abaya brands that offer modest clothing worldwide. Derived from the Persian word, "Mushk" ( "Musk" in English), their mission is to make your life more aromatic. Using high-quality fabrics, they create trending and unique work of fashion line that combines ethnic cultural character with contemporary aesthetics. From shrugs to Kaftans to scarves, you will find a wide selection of Islamic clothing at Mushkiya.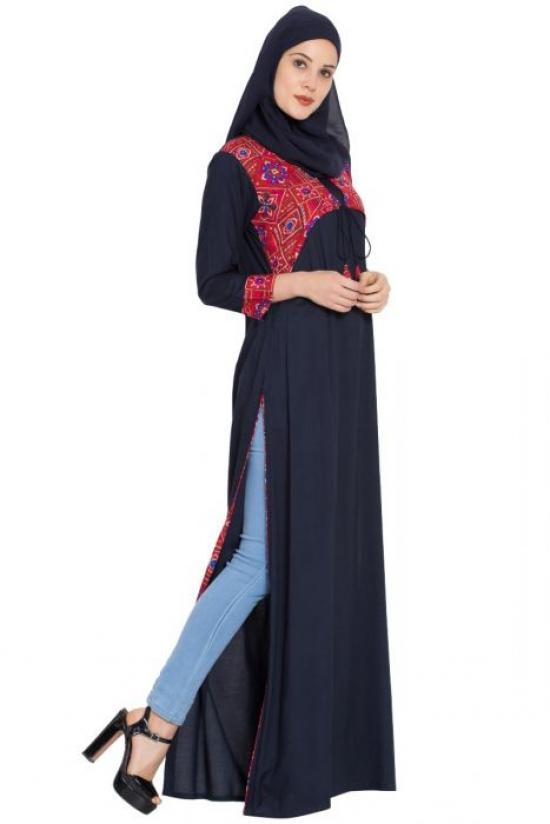 HF Boutique
The HF boutique stands at number one who combines fashion with technology. Combining 3D embellishments, cool laces and exquisite textures makes it a style brand. You will find a range of wedding abayas that is popular this year.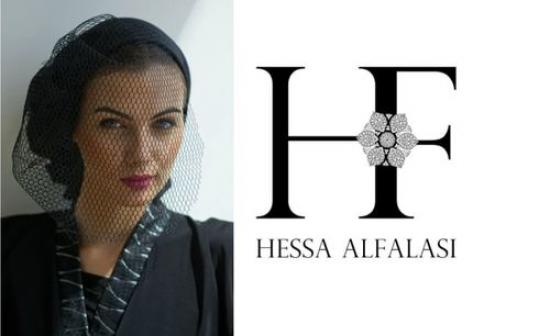 Chador
A Saudi-based brand, it explores fashion skills by using silhouettes giving a stand-out performance. Most of the designs are based on trench coat styles and feature belted designs that not only add a contemporary touch but also look nonchalant.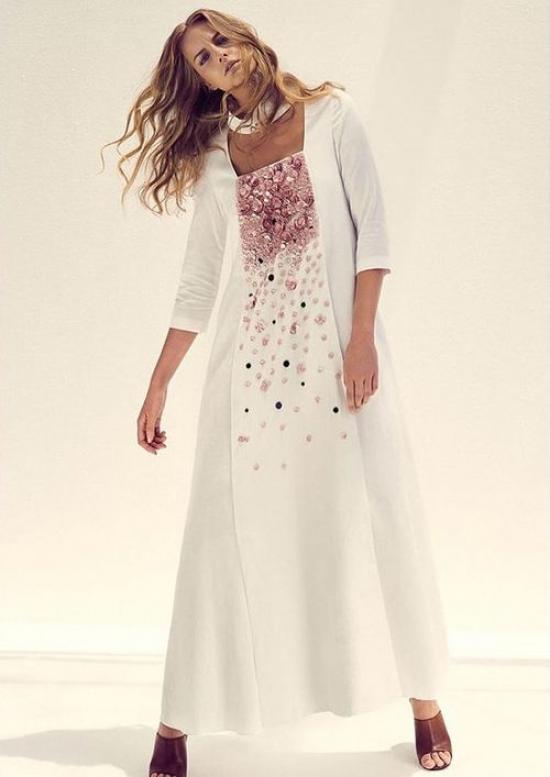 Nafs Design
The Nafs design offers Abayas that is best suitable for formal occasions. What makes their ensemble a hit is that you can dress up or dress down as per your priority or the occasion. The brand pays great attention to even the smallest details that are added to the design. This includes pleats, sliced cutouts, and the recent addition of graphic hemlines that enhance the look of the collection.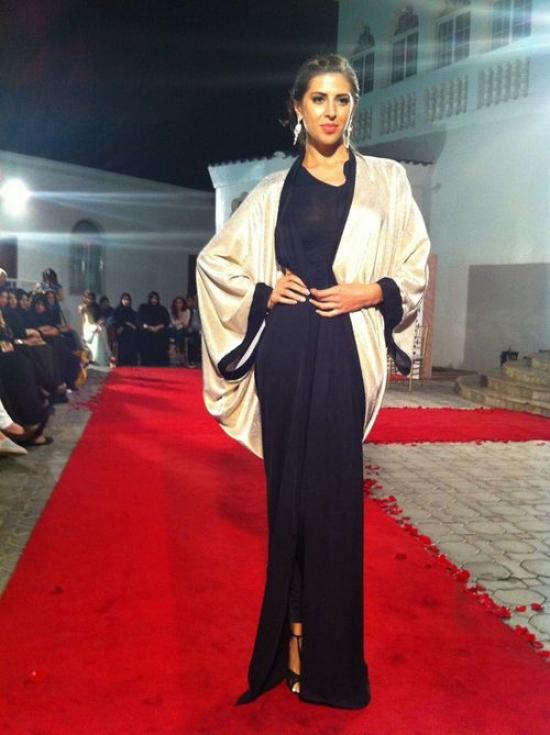 Mauzan
The famous fashion designer RafiaHelal's Mauzan is one of the most refined brands. The people who inspire her are the people for whom she creates the designs. Yup, you heard it right. Her inspiration comes from women through which she weaves her magic and uses them in designs. The reason why her work is a class apart is her no-fuss cuts and detailed intricate embellishments.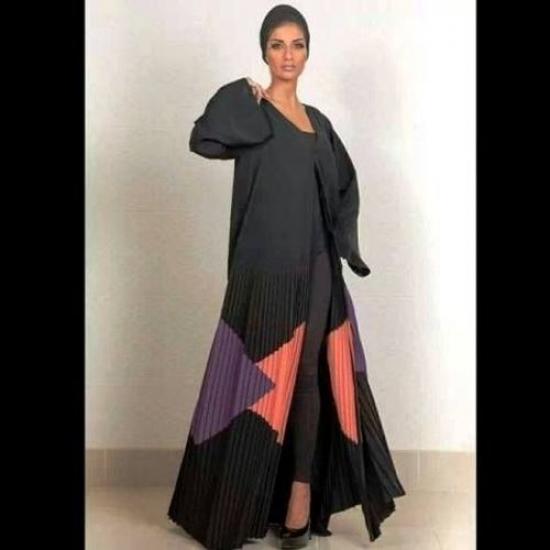 The Nora Collection
An impressive brand from Riyadh, Saudi Arabia, The Nora Collection is an excellent brand that offers extraordinary evening wear. The brand offers many designs that are not only chic but elegant as well. Women who are pickyand skeptical will find solace in The Nora Collection as it tends to impress the likes of women who are hard to please with simple fashion. You will find different styles of Kimonos and Abayas - classic and contemporary as per your need.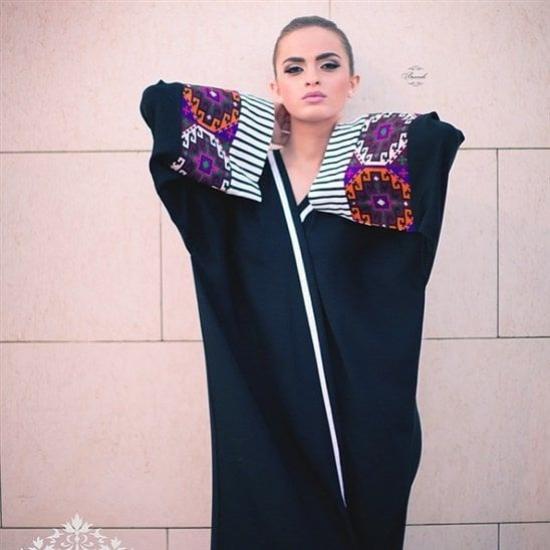 By Nouma
A fashion brand of Kuwait,Nouma is so prominent that it was featured in the Paris Fashion Week and the New York Fashion Week. The company delivers a stand-out performance every time. What makes this brand unique is they take a different approach in designing Abayas. Available in all sizes and shapes, the Abayas are embroidered with such finesse that it will not match the designs as seen in other retail shops. From trending designs to style statements, Nouma is one fashion boutique that offers all kinds of choices for everyone making them on the list of top 10 Abaya Brands-cum-Designers for 2020.
Haal Inc.
A Saudi Arabia-based brand, Haal Inc. was founded and initiated by Mariam Bin Mahfouz. The company relies on minimal overlays in its design and ensures that your wardrobe features a bit of color, subtlety with fancy details.Haal Inc. is a versatile brand who deliver diverse ideas that they end up creating all the designs suitable for anyone regardless of age. This gives every girl a perfect attire for any occasion. There are so many contemporary designs available that you will have a wide range of choices to choose a single one.
Ghudfah
Meaning "veil", Ghudfah, the brand was launched in 2013 as a luxurious Abaya clothing brand. It took the fashion world by storm and even today stands among the top 10 abaya brands for 2020 for a reason. The brand is known to produce designs using premium-quality fabrics that are fashioned with high-class finishing. The brand is all about customer satisfaction which motivates it to deliver only the best. Not a doubt, this has definitely given the brand a huge fan following.

The Chi-Ka Collection
Chi-Ka Collection is an excellent boutique in the Middle East. The company provides Abayas as per the local style while staying in conjunction with the trending fashion. They cater to the needs of different classes and ensure that their Abaya designs are modest, elegant and feminine to keep women comfortable and composed. The brand also has a mobile application that can be downloaded easily on your smartphone.
Bouguessa
Bouguessa is an elegant brand that beats its counterparts when it comes to perfect sophistication and class. It delivers impeccable designs that are sure hard to find in any other brands. Their collection includes a phenomenal line of Abayas that look extravagantly chic, unique and striking. Skilled experts derive inspiration from global culture, art and implement them as designs which is why they are tough to beat.
We hope you enjoyed our Top 10 Abaya Brands-cum-Designers for 2023.